Field to Vase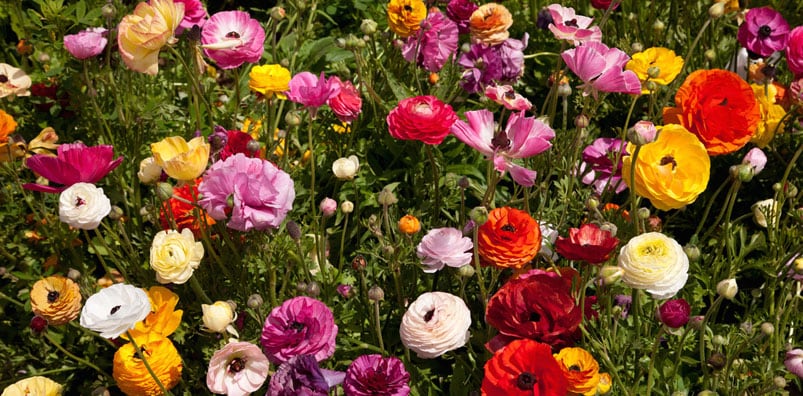 Support American Flower Growers with Palmer Flowers
Have you ever stopped to think where the flowers came from that you just gave your special someone?
We frequently talk about the origin of our food, yet rarely concern ourselves with where our lovely flowers are grown. However, flower cultivation is an extremely important industry. In every state there are flower farmers, just like the farmers that grow our food, struggling to make a living and compete against foreign markets.
So the question is Where do our flowers come from?
82% of the $13 billion of flowers sold in America are imported.
Where are our flowers imported from? The majority of the flowers imported into the United States are from Ecuador, Colombia, Holland and Kenya. California is the largest producer of fresh cut flowers in America.
At Palmer Flowers, we believe in supporting Colorado and American flower growers. Everyday we make a conscious effort to buy American grown flowers. Be it Zinnias grown in Fort Collins, Gerbera Daisies grown in California or Ginger from Hawaii, we source more than half of the flowers that we sell from inside the United States.
More than 60% of the flowers sold by Palmer Flowers are grown in America.
A meager 18% of the average American florist's flowers are grown in American. This includes 1-800flowers, FTD and ProFlowers. Palmer Flowers buys and sells American grown flowers at greater than three times that rate. We are committed to knowing where our flowers come from and supporting American flower growers. We are members and long-time supports of Cal Flowers, the California flower growers association and support the American Grown organization's cause of informing the public about where flowers sold in The United States come from.
This cause has been a priority for Palmer Flowers for so long that we now have long-standing personal relationships with many American flower growers. Buyers from Palmer Flowers travel frequently to tour farms and get to know the people that actually grow our flowers. A great example of this is Kitayama Brothers, a flower farm with its headquarters in Brighton, Co and production in California. Palmer Flowers has been working with the Kitayama family for over 30 years.
Please ask where your flowers come from!
At Palmer Flowers, they probably were grown in The United States.