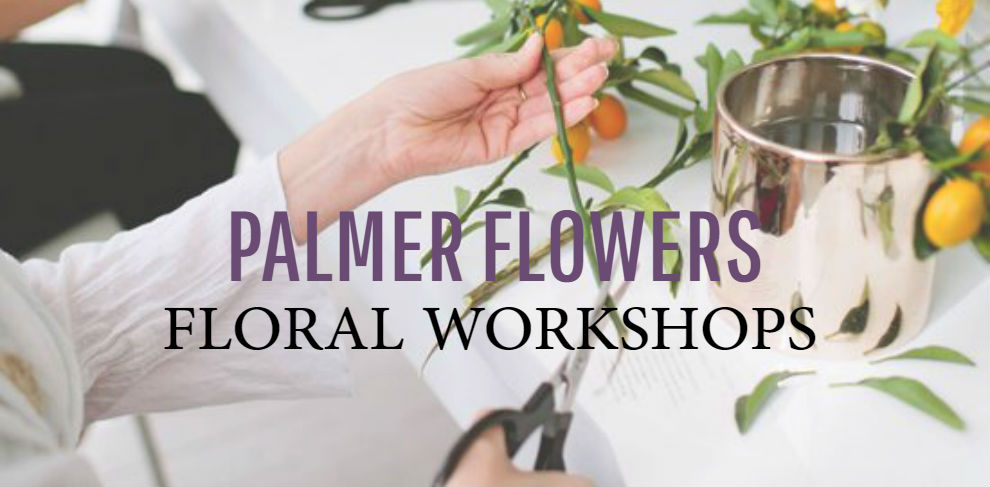 Flower Workshops
Join Us At A Palmer Flowers Workshop!
Our Classes are a fun & lively social event taught by our talented designers.
Unique Floral Design Classes
Each class is influenced by the current season and is accompanied by an interesting local treat.
Our Floral Workshops Include:
Fresh bloom, foliage, and the vase of your creation.
A fun local treat that fits the theme of the workshop.
Floral design techniques & tips from our professional designers.
A unique environment full of creative freedom & friendship.
The Finished Product; a beautiful floral creation that is unique to you.
Book your Floral Workshop online or by calling (970) 226-0200
Important Floral Workshop Information
Our floral design classes are held at the floral design stations at 3710 Mitchell Dr, Fort Collins, Co 80525. We will provide all the supplies you will need to create your masterpiece. No need to worry!
Each course is limited to 20 slots. Make sure you & your buddies don't miss out!